Houston, TX & Surrounding Areas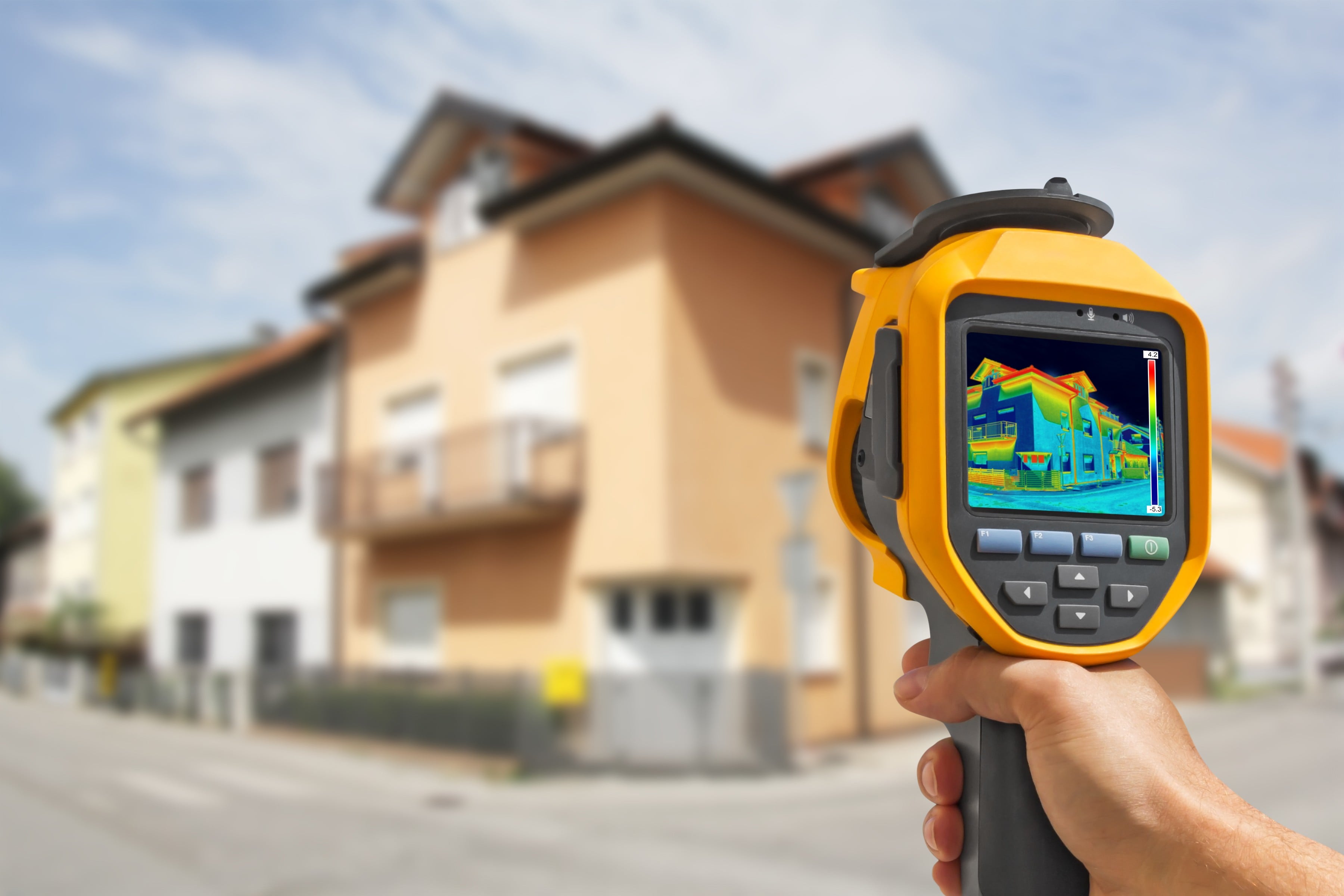 Thermal Inspection Solutions
We are energy audit inspectors providing infrared camera and blower door tests to the Greater Houston area. As energy costs continue to rise, it has become extremely important to provide thermal solutions for your home that will result in energy savings for both cooling and heating. The fact is that most homes have areas where conditioned air, whether warmed or cooled, escapes causing air conditioning and heating systems to work longer and harder in order to maintain a desirable environment. This results in larger energy costs and shorter equipment life. It would be wise to consider a home energy audit to determine how these costs can be minimized. It would be a mistake to think this is a problem in older homes only. Many inspections performed on newly constructed homes have revealed significant energy losses due to poor or inadequate installation of appliances and windows as well as construction.
Thermal Inspection Infrared Thermal Imaging & Blower Door Tests
The Energy Audit process is approached in two distinct ways; (1) determining areas resulting in the loss of energy and (2) an assessment of the home's environmental factors. A typical Home Energy Audit would involve an inspection of the entire home focusing on those areas which typically are responsible for energy loss and gain. This would include, in part, an inspection of the heating/cooling system, associated duct work, leakage around windows and doors, protrusions through the home's exterior, attic ventilation and many other areas too numerous to list here. In addition, at every room in the home, we take a series of specific measurements such as Relative Humidity, Ambient Temperatures, Dew points, and Return and Supply Air differentials and perform an analysis of this data to arrive at a clear picture of your home's environment. With the data obtained during the process, we can formulate a clear and concise report with recommendations that you can use to start saving energy and become more comfortable in your home. Of course we utilize special equipment for these measurements which includes the use of Infrared Thermal Image Scanning and other vital Tools and Methods.
If you think your energy bills are high or have experienced a significant increase in your energy costs or remain generally uncomfortable in your home, please contact us so that we may discuss your situation and set up an audit inspection. You will receive a clearly written report with recommendations prioritized according to those issues having the greatest impact and a free annotated photo album of all deficiencies found during the audit. Initial phone consultations are free.
Why Choose Bryon A. Parffrey LLC, Property Inspector?
More than 30 years of inspection experience

New construction and phase inspections

Infrared thermal imaging assessments

Energy saving ideas and tips

English, Spanish, Russian, Ukrainian

Detailed reports
Retail Spaces & Centers,

Office Buildings

Warehouses

Apartment Complexes

New Construction

High Rises and more!
Certified Master Inspector

Pool & Spa Certified

Infrared Certified

Solar Certified

Termite/Pest Control Certified

Indoor Air Quality Certified

IECC Inspector

Supra Key Licensed

Plant Examiner

Texas Department of Insurance VIP Inspector

TDA Inspector

International Code Council (ICC)

Certified Pool Operator (CPO)

Drone Licensed FAA Inspector and Photographs

Court Appointed Court Examiner for Commercial Apartment Buildings Inspections
Bryon A. Parffrey Inspector, LLC
Mon - Fri: 9:00am - 5:00pm
Sat: 9:00am - 5:00pm
Sun: By appointment